Well, let's take a wee journey through the heart of Scottish cuisine, shall we? Today, I'll be sharing with you a beloved recipe from my homeland, a hearty soup known as Cullen Skink. This dish is as Scottish as the thistle, and it's sure to warm your heart and fill your belly.
A Wee Bit of History
Cullen Skink, aye, it's a name that might sound a bit peculiar, but it's a dish that's close to our hearts here in Scotland. This soup has been warming our souls for generations, and it hails from the charming coastal town of Cullen in the northeast of our bonnie country. The fishermen there, bless their hearts, would make this soup with leftover smoked haddock, and over time, it's become a staple in our Scottish kitchens.
What Makes Cullen Skink Special, You Ask?
Well, it's all about the flavours. The smoked haddock gives the soup a rich, savoury taste that's hard to resist.
Then there's the potatoes, which make the soup thick and hearty, just the way we Scots like it.
And let's not forget the onions, adding a touch of sweetness to balance out the smokiness. It's a simple dish, but it's the simplicity that makes it so comforting, especially on a cold, dreich day.
The Heart of the Soup
Now, let's talk about the ingredients that make this soup so special.
First, we have the smoked haddock, the star of the show, giving the soup its distinctive smoky flavour.
Then there's the potatoes, adding body and creaminess to the soup. And finally, the onions, provide a subtle sweetness that complements the smokiness of the haddock.
Some folks might add milk or cream, but in my grandmother's recipe, these three ingredients are the heart of the soup.
Let's Get Cooking
Now, let's roll up our sleeves and get to cooking. Here's my grandmother's recipe for Cullen Skink: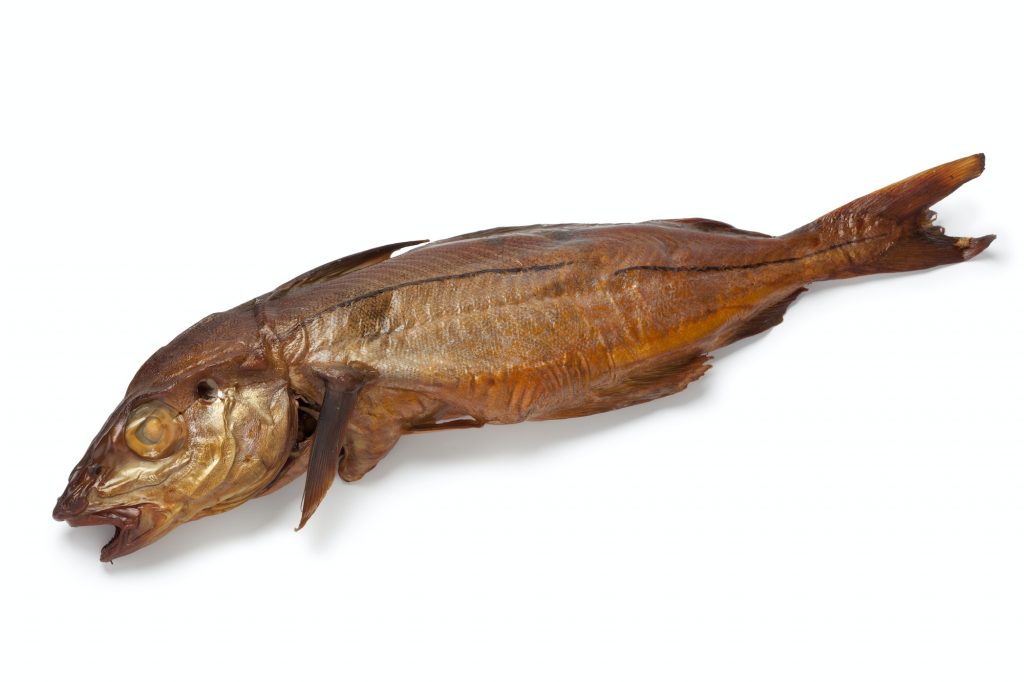 Ingredients:
1 lb smoked haddock
1 onion, chopped
1 lb potatoes, peeled and diced
4 cups fish stock
1 cup heavy cream
Salt and pepper, to taste
Instructions:
Place the smoked haddock in a pot with 2 cups of cold water. Bring the water to a gentle boil, then simmer for 10 minutes. Take out the haddock, flake the flesh, and set aside, discarding the skin and bones.
In the same pot, melt a wee bit of butter and add the chopped onion. Cook until it's soft and golden, about 5 minutes.
Add the diced potatoes to the pot and cook for another 5 minutes, giving them a good stir now and then.
Pour in the fish stock and let the mixture simmer. Cook for about 15-20 minutes, or until the potatoes are tender.
Add the heavy cream and the flaked smoked haddock to the pot. Let it cook for another 5 minutes, just until it's heated through.
Season with salt and pepper to taste, and there you have it, a pot of traditional Scottish Cullen Skink.
Serve it hot, with a sprinkle of fresh parsley and a side of crusty bread for dipping. Enjoy the rich, smoky flavours and creamy texture of this traditional Scottish soup.
A Few Tips for Enjoying Your Cullen Skink
Now that you've made your Cullen Skink, here are a few tips to enjoy it to the fullest.
Pair it with crusty bread to soak up all the delicious broth. Add a dash of heavy cream or a pat of butter for an extra touch of richness.
And remember, Cullen Skink is best enjoyed in a cosy setting, with good company. So, take your time, savour every spoonful, and let this traditional Scottish soup warm your heart.
Cullen Skink: A Healthy Choice
Not only is Cullen Skink delicious, but it's also quite healthy.
The smoked haddock is an excellent source of protein, and the potatoes and onions provide important nutrients. Plus, compared to other creamy soups, Cullen Skink is relatively low in calories and fat. So, you can enjoy this comforting soup without any guilt.
A Wee Bit More: Exploring Scottish Cuisine
Now that you've mastered the art of making Cullen Skink, why not explore more of Scotland's rich culinary heritage? Our food is a reflection of our history, our land, and our people. From haggis to neeps & tatties, and Cranachan, there's a wealth of traditional Scottish dishes waiting for you to discover.
Well, my dear, I hope you enjoy making and eating this traditional Scottish dish as much as I do.
It's a taste of Scotland that I'm proud to share with you. Happy cooking! Oh, and if you want to read more about this and other great Scottish dishes then why not pop on over to Larder Mag.
Frequently Asked Questions About Cullen Skink
I've been asked a few questions about Cullen Skink over the years, so let me share some answers with you:
Where does Cullen Skink come from? As I mentioned earlier, Cullen Skink comes from the coastal town of Cullen in Scotland. It was traditionally made by our hardworking fishermen using leftover smoked haddock.
Can I use different types of fish in Cullen Skink? While smoked haddock is the traditional choice, you can certainly experiment with other types of smoked fish, such as salmon or cod. Just remember, different types of fish will give your soup a different flavour.
What are some variations of Cullen Skink? Some folks like to add leeks or carrots for extra flavour and texture, or cream for a richer consistency. You could also swap out the potatoes for sweet potatoes or parsnips for a wee twist.
Can I make Cullen Skink ahead of time? Aye, you can make Cullen Skink ahead of time and store it in the fridge for up to three days. Just reheat it gently on the stove, adding a bit more milk or cream if needed.
What should I serve with Cullen Skink? Cullen Skink is traditionally served with buttered bread, oatcakes, or crackers. You can also top it with fresh herbs, such as parsley or chives, for added flavour.
Is Cullen Skink a healthy option? Indeed, it is! Cullen Skink is a relatively healthy option compared to other creamy soups. It's low in fat and calories, and high in protein and fiber, thanks to the smoked haddock and potatoes.
Can I freeze Cullen Skink? While you can freeze Cullen Skink, the texture might change a wee bit when you reheat it. It's best to enjoy it fresh or store it in the fridge for up to three days.
Well, my dear, I hope this wee guide has helped you understand and appreciate Cullen Skink a bit more. It's a dish that's close to our hearts here in Scotland, and I'm delighted to share it with you. Happy cooking, and enjoy your taste of Scotland!